Lewd
is a community that absolutely adores 2d qts.
We understand them long nights you spend looking at hentai and ecchi on fakku, exhentai, and/or pururin.
The Theme
We have a 100% custom theme, that's continually improved upon.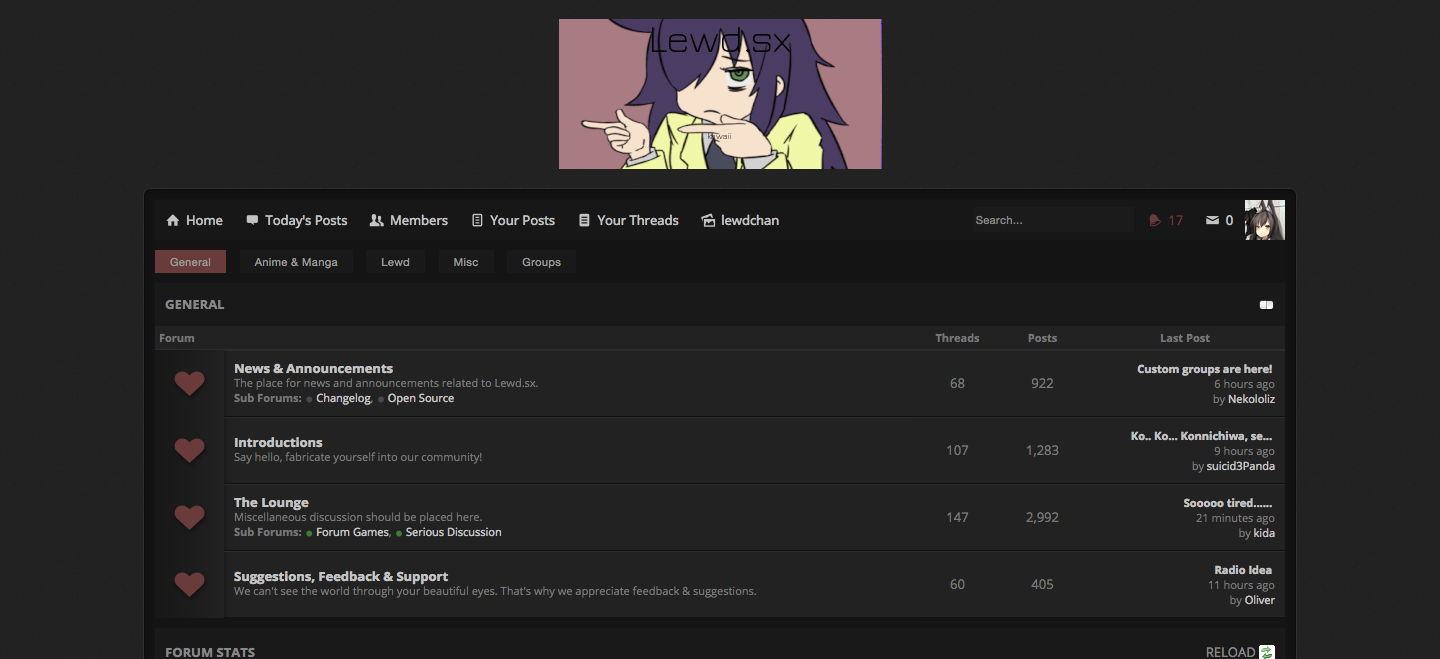 View full size.
One of the theme's nicest features is our quick reply; with syntax highlighting and autocompletion.
The Features
Custom Groups
Because I have no interest in making money from our community, custom groups are completely free.
Custom groups come with a sub forum and allow leaders to set a group colour upon creation.
Read more about custom groups.
Bcrypt
All of our passwords are hashed with bcrypt at over 10 rounds. Here's a post from one of our members explaining why Bcrypt is a lot better than the default MyBB encryption: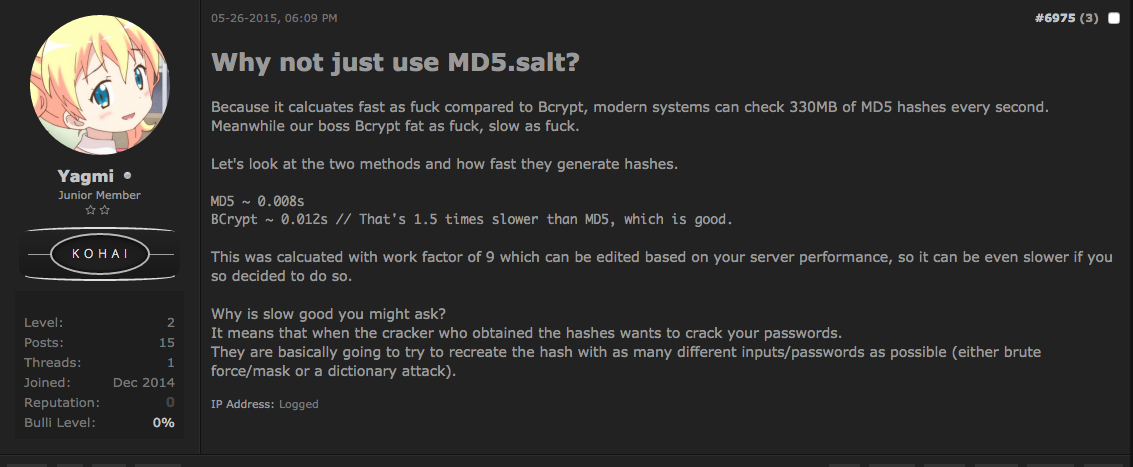 Read our change log for more nice features.
The Community
Our community comes from all over the internet, HF isn't the only place we advertise and we have a lot of new faces coming in from places like 4chan, hummingbird, humblebundle (
fuck humblebundle
), and a variety of other websites.
So far every member of the community is a really nice person and we're pretty damn tight nit.
Questions or Criticism?
If you have any questions or any form of criticism, feel free to let me know.
Join our family.