[Tutorial]Responsive MyBB Menu
Hey guys,
Just wrote a guide on adding responsive header in MyBB, thought I should share with you all.
Live Demo –
http://codepen.io/WallBB/pen/bwwwBL
It is 3 step tutorial and easy to follow :-
Steps :-
1. First of all open the header template located at -> Admin cp > Templates and Styles > Templates > Your Theme Template > header Templates > header and add the below code just above
https://gist.github.com/anonymous/b4b924...eader-mybb
2. Go to your theme and click add stylesheet. Write the name as responsive_menu.css and click write my own content.
3. Paste the below content and click save stylesheet.
https://gist.github.com/anonymous/283a5c...-by-wallbb
Go to your live forum and you will see a responsive dropdown menu for MyBB forums something like these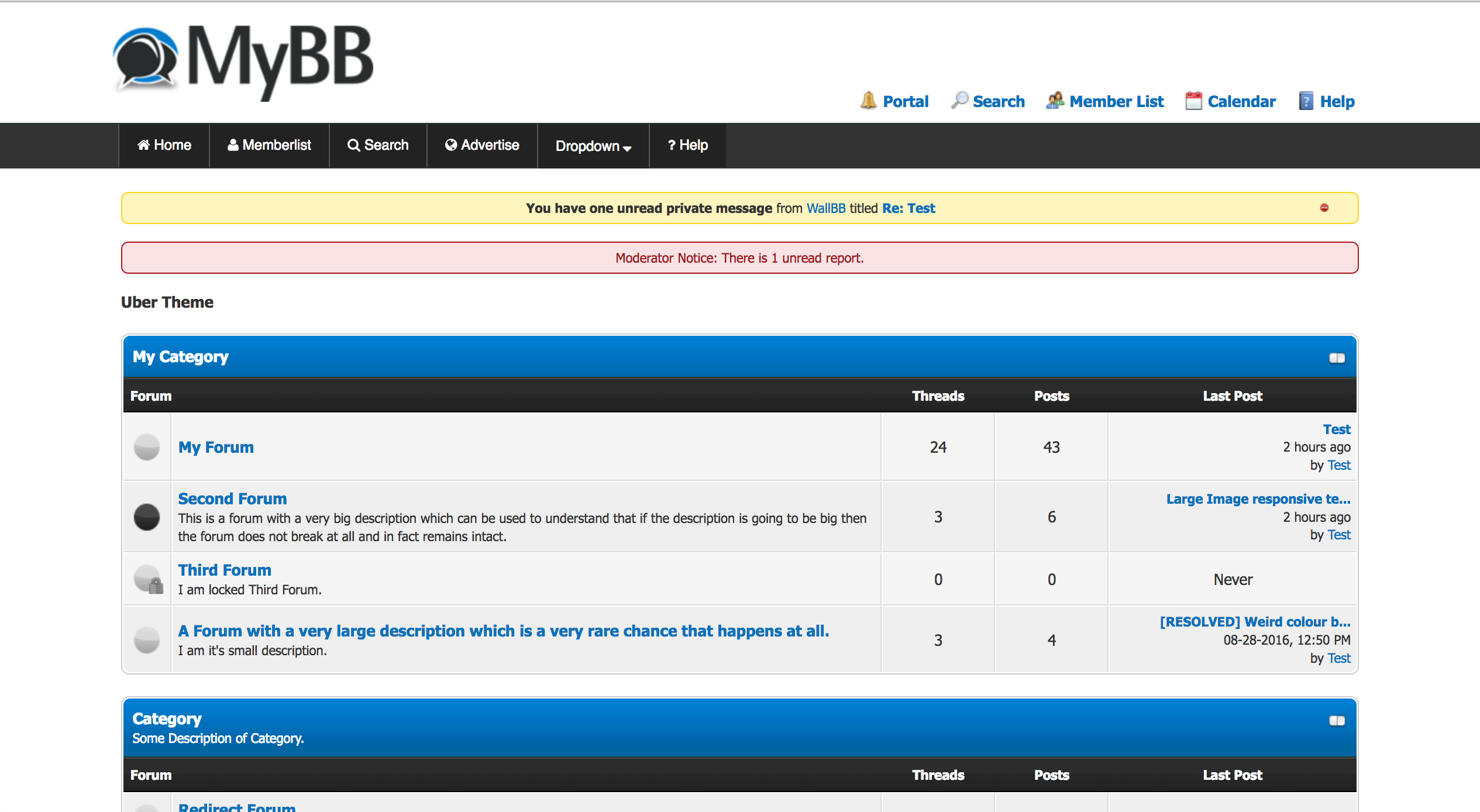 Original Tutorial -
http://wallbb.co.uk/simple-three-step-tu...bb-forums/
Hope it helps you get a responsive menu, in case of any questions just let me know.
WallBB Premium MyBB Themes
PM me for any type of support